If you are looking at how to install a WordPress theme as a new user, we are sure that you have less knowledge about it. It might be possible that you have heard about some paid and unpaid free available WordPress themes. At your beginning being a new user, you have tried many themes, but all of them were not fulfill your needs.
Therefore, we are going to teach you the best possible ways to use the installation of WordPress Themes with complete understanding and with full access details. We will teach you the WordPress installation in few steps.
Before you are going to install WordPress themes:
It is not a big deal to install WordPress themes, but few things you should remember that new themes, will change according to your website's looks and do functions. If you are going for a new theme instead of an existing one, then you have to see your checklist of things and need to change them before WordPress themes.
Install a theme by using wordPress Admin theme Search:
If you want to install a WordPress theme, from the WordPress.org themes directory so, you should use the WordPress admin theme search functions.
Login first in the WordPress admin area.
Next, click on Appearances>> Themes
While you are at themes page, just click on add new button at the top.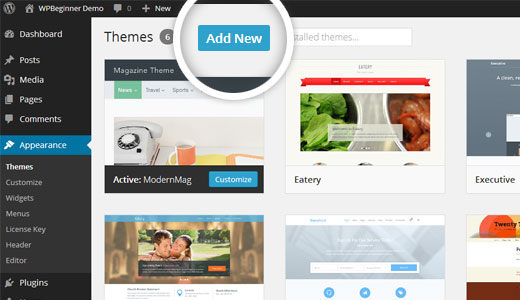 On latest screen, you just have to click on the upload theme button at the top.
Now you will proceed towards the zip file which you download before, just select the file and click to install now.
At the time when your theme is finished to install then it is time to see a success message.
Read More: Best WordPress Hosting Provider in Cheap Rates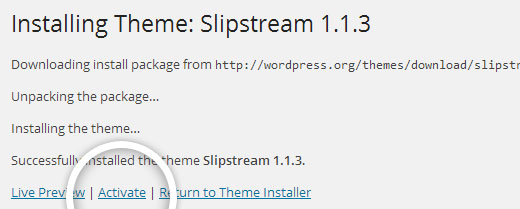 There is a Link to activate, and view the theme.
Just make a click on the activate button and at the end finally, you have installed and activated your WordPress theme. By analyzing the theme itself, it might be possible that you have to add additional settings options. You must sort out the way from the theme or through a separate options panel.
The theme upload function is only possible for self-hosted wordpress.org users.
If you are using wordpress.com, then you can be able to see this option, because it limited your access.
But if you want to jump from wordpress.org to wordpress.com, then you should read our tutorial that how to move properly from wordpress.com to wordpress.org.