Introduction
Ecommerce is an extremely challenging and competitive landscape where you need to be aware of the needs of consumers and deliver a prime shopping experience to every individual customer.
There have been many advancements that have been tried by the eCommerce industry to deliver such experience and simultaneously grow their overall business. 
Social commerce is one such solution that has been emerging in the eCommerce industry in recent times.
What is Social Commerce?
Social commerce is a term that is a combination of social media and commerce. The concept of social commerce is to use social media to sell products that can enhance the overall shopping experience of consumers.
This is a consumer-centric approach where the brands take the products to the customers rather than inviting them to the products. 
There is no better place to reach out to customers than social media networks. The fact that there are over 3.5 billion active social media users globally is evidence of how big a marketplace social media is. 
Besides, social media is where people get inspired to buy the products and evaluate different products. So, Social commerce is just making their buying process shorter by bringing the point of sale close to point of inspiration.
How To Leverage Social Commerce For Ecommerce
We have listed some ways through which eCommerce can leverage the social commerce trend to grow their revenue and business.
1. Instagram's Shoppable Store
Instagram has emerged rapidly in recent years with interactive and captivating aesthetics that make it unique from other social platforms. With over a billion active users monthly, the marketplace is huge for eCommerce to sell their products.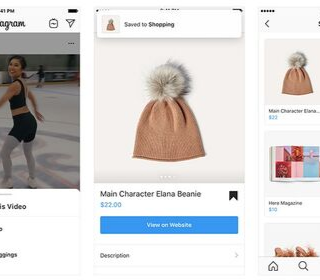 The platform recently introduced shoppable posts that allowed the users to buy the products directly from the posts in which they are displayed. So, if the consumer comes across a product that they are interested in buying, they can do so instantly with shoppable posts. 
Instagram is a visually attractive platform with tremendous opportunities for businesses. So, when it is about online commerce, visuals like beautiful product images, videos, and all are highly crucial for product sales. 
As an eCommerce, you can make the best use of these shoppable posts as these posts simplify the purchase process for consumers by allowing easy checkout and quick transactions. 
Not just selling can even customize your goal according to your requirement like brand awareness, lead generation, generate traffic, engagement, or store visits as well.
2. Facebook's Product Listing
Facebook has been the face of social media in the past decade as they have constantly made changes to keep the platform updated with the availability of all the necessary features for users.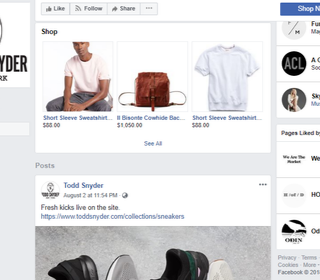 They have added the social commerce characteristics as well to their platform where you need to have a business page to access all the commercial features. 
Facebook is still one of the top platforms in terms of popularity and user engagement. 
Facebook can provide you with functionalities like:
Adding product visuals and information
Create your product catalog
Add shoppable tag to the posts
Facebook Product marketing campaigns
Track & manage orders
Redirect users to the checkout page
Create brand awareness
Drive engagement and conversions
Instead of direct selling, you can use Facebook's social commerce functionalities to get user engagement and drive traffic to your eCommerce website. 
As social commerce is a growing trend, people might not be as much interested to buy the products directly from Facebook. But with its capabilities, it surely can help you grow your revenue through redirecting and user engagement.
3. Pinterest's Buyable Pins
Images are immensely crucial when the users are looking to explore products, shopping ideas, comparisons, see product dimensions, and how it looks in real-life through the user-generated content.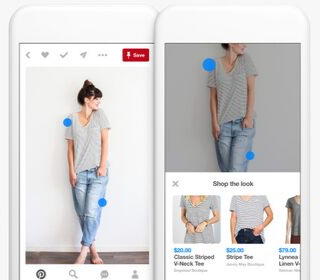 Pinterest as a social media platform is visually heavy and how they manage it is their unique selling proposition. 
How Pinterest works is that it has divided the content on its platform into different categories to make the job easier for the users. So when you search for "Black Jacket", you will get all the relevant posts. 
You can then save the posts that you like on your board(s). Pinterest buyable pins come into play when the post is shown with a buying option. 
Users can buy the products in real-time from those pins with instant payment and easy checkout process. For eCommerce, it is a highly beneficial feature allowing the users to make a secure payment and quick transaction that can attract, engage, and convert a huge amount of users into customers.
Conclusion
These are 3 of the top choices for any social commerce strategy as these social media platforms have characteristics that are purposeful to the businesses and have a massive user base. 
What social commerce does is that it shortens the online purchase journey for the users along with easy, simple, and quick checkout fulfilling the gap between the engagement and conversions. 
Social commerce can help an eCommerce in reducing the cart abandonment and bounce rate of the users leading to maximum sales thereby increasing the revenue for your eCommerce. 
You can even use a visual commerce platform to bring the social shoppable content to your website and reap the benefits of all social media networks through a single shoppable content feed. 
About Post Author