Ninety percent of today's teens spend their almost all time with their computers, laptops or smartphones, surfing the internet and enjoying social media. In short, teens are addicted to technology from head to toe. Especially those Moms and Dads, who want their teens to bury their faces in books and studies, call this thing technology addiction. Well before making a perspective or before making judgment parents should understand where did they mistake that their teen is addicted to the technology, or is this addiction or their teen is doing something else on their computers, laptops or smartphones. They need to learn the specific symptoms of technology addiction.
What is addiction?
Addiction means to use a thing very much in such a way that it is of no use. Using technology without doing any useful thing on it called technology addiction. Technology has a lot of advantages and disadvantages but it is up to you how you will use this? In a positive mean or in a negative mean.
If we have a look at the teens of the past they had an active life. They played sports which help them physically; they use to spend their extra time doing different experiments which helped them in their future. Now have a look at the life of today's teens. What they do in their whole day. They spend a half day in school (according to them, not a school a prison). When they step in the house their first approach is towards their computer, laptop or smartphone, to check their text messages, visit their social media sites or anything else.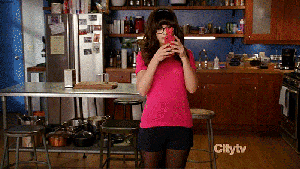 This thing will turn towards addiction if they will keep using it until late at night. This addiction will make many bad results like it can destroy their health. 1st destruction will be with their eyes. The rays which came from these things will make your eyesight week if you will use it this much. The second thing is that there will be no physical exercise in their daily routine and everyone knows how much exercise is important?
After that this addiction will destroy their social skills. Social skills develop when a person goes out of the house, meet his friends, interact with them. But what a technology addict do? He/she just spends his/her whole day on the laptop, computer or smartphone. They talk to their friends through these things. And it results as that when they meet face to face they don't know how to talk to each other or how to start any conversation.
Read more: Top 5 Anti-malware apps for Android Mobile security
You as a parent have to make sure that your teen will not get the addict to technology. Give them sometimes daily; teach them to go out, to play outside, to meet their friends, to interact with them. Keep an eye on their social activities which they are doing with technology. If you see that they are using it in positive means and not using too much, then this is OK. But if you think they are using it too much then you have to stop them. Then it doesn't matter whether they are using it in a positive mean or negative mean. The main thing is just that they are using it too much. If you haven't noticed this thing in your child, then start from today. It is not too late to help your child to get rid of technology addiction.
About Post Author