Online streaming of movies and TV shows has gained momentum lately and everyone is looking for free movie apps that offer the best in terms of movie collection and quality of movies. There are a number of free movie apps that will promise you the world and deliver nothing. When it to the best apps, you need to check compatibility as well as the availability of movies.
There is no point in getting an app that adds movies a month after it was released. This is where most of the top apps fail. Another feature that you should look for in an app is the ability to run smoothly even when it is being played on your mobile data. Every app will buffer smoothly when connected to your wifi connection however not all apps function that well when it comes to buffering on your mobile data.
You also need to ensure you trust in free movie apps that will help you stay in touch with your TV serials as well. There are very few free movie apps available in the market that will allow you to see movies and serials. This is equally important because you cannot always spend two or three hours watching a movie. A serial is a quick way to get entertained and it will help you get recharged quickly. Keeping these points in mind, here are a few movies and serial streaming apps that are compatible with iOS as well as Android.
This is an amazing app that you can download across all Android and iOS platforms. The app is very easy to use and just as the name suggests, it provides you with free movie apps to stream online. This is an easy to use app that comes with various genres for you to pick from. You can simply click on any one of the genres or categories that you are interested in and pick a movie to watch. While the app has a lot of movies to watch, it's a lot slower than the other apps that you can download so if you're not on a 3G internet speed or more, it's best not to use this app or you will be left disappointed.
Free Movie Apps
Watch Documentary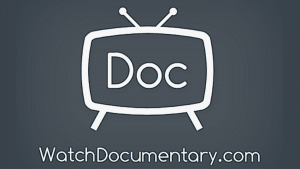 If you enjoy documentary movies then you need to download this app. While there is a lot of movie streaming apps that you can find, none of them focus on documentary movies. Most people who love this genre either have to go to a rental DVD store or look online to purchase the DVD which could take days to come. However, with WatchDocumentary you can now watch some of the most popular documentaries without having to wait or spend any money. This app is free to download and is known to be compactable with various mobile devices including iOS and Android.
Download: Watch Documentary on Android | IOS
Also Read: Top 5 Anti-malware apps for Android Mobile security
MegaBox HD
When it comes to free movie apps, there is no app better than MegaBox HD. The movie collection of MegaBox HD is considered one of the best and the app has been rated as very friendly to use as well. You can get the latest apk for movie app megabox HD from here. There are a number of features such as the offline feature that puts MegaBox HD one step ahead of the other movie streaming apps. This offline mode enables you to download movies on your wifi connection and then watch the movies when you are on the go. These movies are stored in an offline folder that will help you save on your mobile data. This will not only save you money, but it will also enhance your movie experience because you will not experience any kind of buffering. You can enjoy hours of entertainment with this app. MegaBox HD is definitely the best when it comes to movie streaming.
Download: MegaBox HD on Android | IOS ( Coming Soon )
Mobdro
It's a lot of fun when you have an app that can stream some of the best movies you can enjoy watching, however, it's even better when you can use an app to stream movies, TV shows, sports, news, and more. This is exactly why a lot of people download Mobdro on their smartphones. This app is free to download but unlike any of the other apps that you will find for movie streaming, it gives you more than just movies which makes it an interesting choice. While you might not find the latest movies out here, if you are hooked on to a TV show and you would like to watch it then there's no better app than Mobdro.
Download: Not Available Now
Read More: Top 7 Apps Like Watch2gether To Watch Movies Online
Crackle
Crackle is one of the best free movie apps that are really good for streaming. The movie collection for Crackle is massive and all the movies on the app are segregated in a very systematic manner. You will even be able to search for any specific movies if you remember the name. There are movies from all eras available here and the interface will help you find your desired movie in no time. This is one of the apps that have received the most positive reviews on the Google Play Store. Crackle may not have all the advanced features that the other apps have, however; it compensates for it by delivering high-quality movies in no time.
It is very essential for you to be able to pick an app that you are very comfortable using. While some people prefer to use a movie streaming app that can help them watch all the old classics all over again, there are the others who usually look forward to watching the latest releases. Depending on what you like, there's always an app that's perfect for you. While there are some premium apps that you can pay for, there are some great free apps too. When you can get the same features and services for free, there's no reason why you should pay for those services. However, always make sure you pick an app after you have researched it well. This will ensure you enjoy using it.
Download: Crackle on Android | IOS
SnagFilms

It is one of the most popular and well-known applications that you can download and install on all the contemporary smartphones of Android and iOs devices. You can use free movies to stream online. SnagFilms is a website that offers advertising-supported documentary and independent motion pictures. Users can easily live stream movies while using the website and get entertained without spending a single penny for each film or documentary. It consists of a library of more than 5000 movies. However, motion picture makers can submit considered documentaries on the platform.
Download: SnagFilms on Android | IOS ( An app removed from app store )
About Post Author